About Albany
Albany, situated 408 kms south east of Perth, is one of the most historically significant towns in Western Australia. The township has more than 50 buildings of historic interest, many of them restored and given new life as museums, art centres, restaurants and offices. This together with its rugged granite coastline and proximity to Mount Barker, Denmark and the Stirling Ranges (one of the oldest ranges in the world), provides rewarding experiences for visitors.
Natural Wonders
Little changed since Albany's early settlement is the natural splendour of Torndirrup National Park south of the town. Here, among rugged coastal scenery, are two of nature's dynamic creations – the Natural Bridge and the narrow, steep-sided ravine known as The Gap. Both have been carved from the granite rock by the pounding of waves over millions of years. Nearby at the Blowholes, the ocean sends blasts of air gushing up through cracks in the rocks. For contrast, there's the tranquil beauty and turquoise waters of the small inlet called Jimmy Newhills Harbour. On its northern side protected areas of coastline have safe sandy beaches.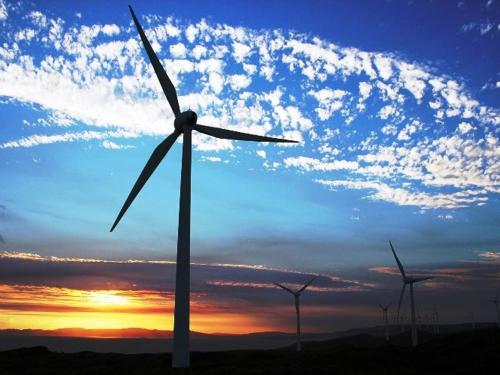 Many different species of native animals live in the varied bushland habitat of Torndirrup National Park. These include pygmy possums, short-nosed bandicoots, kangaroos and a variety of birds and reptiles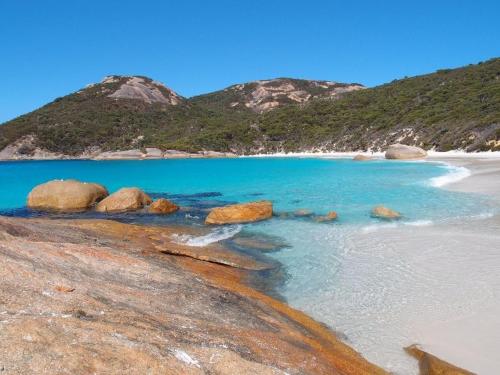 King George Sound is home to whales, seals, sea lions, dolphins and many bird species. North and east of the city the perennial King and Kalgan Rivers flow into Oyster Harbour. Further east are the granite domes and sandy beaches of Two Peoples Bay Nature Reserve, home to the Gilberts Potoroo and the rare Noisy Scrub Bird, both once thought to be extinct.
Albany Activities
Golfing enthusiasts will enjoy playing the Albany Golf Club's professional standard 18-hole links. Located adjacent to Middleton Beach, it is one of the best courses in Western Australia. Riverview Country Club and Little Grove which has an abundance of kangaroos on the links, provide alternatives.
Other first class sports and leisure activities to add to your Albany experience include horse racing at the Albany Racing Club, Albany Speedway, tennis, squash, ten-pin bowling, lawn bowls, skate park, and hang gliding. Rock climbing can be done on both sea cliffs and inland mountains. Annually there are distance swims, fun runs, car rallies and the Regional Agricultural Show. Albany is the terminus of the Bibbulmun Walk Track and Munda Biddi Bike Trail both commencing in Kalamunda. There are many scenic drives, wineries, bike paths and walk trails. Albany Leisure Centre has heated indoor pools.
View the 100 metre high turbines at the Albany Wind Farm which generates the equivalent of 75% of the power for Albany. Enjoy scenic coastal views, wildlife and wildflowers from the lookouts and boardwalks here.
Albany is the focal point for the creative output of the many talented local artists and crafts people. Vancouver Arts Centre – a gallery, studio and workshop complex promotes the arts of the region. It is housed in a magnificent historic building, which was first built in 1887 as the Albany Cottage Hospital.
Many cultural shows visit Albany both at the historic Town Hall and at the Albany Entertainment Centre. The Residency Museum houses the Regional Museum. The Forts on Mt Adelaide gives insight into Albany's military history. Albany is a popular conference location. The city has a broad range of hotels, cafes and restaurants.
Long sandy beaches and rugged coastal scenery can be enjoyed all year round in a refreshingly mild climate. The many bays and sheltered waterways are ideal for boating, kayaking, diving, sailboarding, water skiing, swimming, surfing and fishing. In season, both shore based and cruise based whale watching can be enjoyed. Year round wildlife cruises operate.
The Sandalwood Factory offers visitors the chance to enjoy the Tribal Dreaming Relaxation Centre after a free tour of Australia's only Sandalwood extraction plant. Sandalwood essence is a supportive remedial tool for self healing and pain management.An extensive range of skincare and body products, perfumes and therapeutics is available.
Whaleworld, once a whaling station, now the Whale World Museum with its associated Wildflower and Animal Parks, is open to visitors.
History of Albany
Albany was originally home to Aboriginal hunter-gatherers, the Nyungar peoples. Early oceanic explorers used the safe anchorages. It was claimed officially for the British Crown in 1791 by Captain George Vancouver. Boxing Day 1826 saw Albany established as Western Australia's first settlement, a military outpost, by Major Edmund Lockyer. Our state's first farm, at Strawberry Hill, was established. For many years Albany was the international mail depot for Western Australia, located in Penny Post which now houses our UWA.
The city overlooks Princess Royal Harbour, a perfect natural harbour because of which Albany became a busy trading port, first serving as a coaling station for steamers from England. Handling agricultural produce and visited by cruise liners and sailing boats, it continues as a busy port today. A whaling station was developed and operated until 1978.
Albany has become a multicultural city with many maritime, industrial, commercial and agricultural activities. It is a popular retirement location.